Introducing our new line of Linen Tassel Earrings ~ 
Adornments with luminous, bright and fresh colors, to softer warm tones and subtle dark hues that can easily be combined with anything in your wardrobe and so versatile.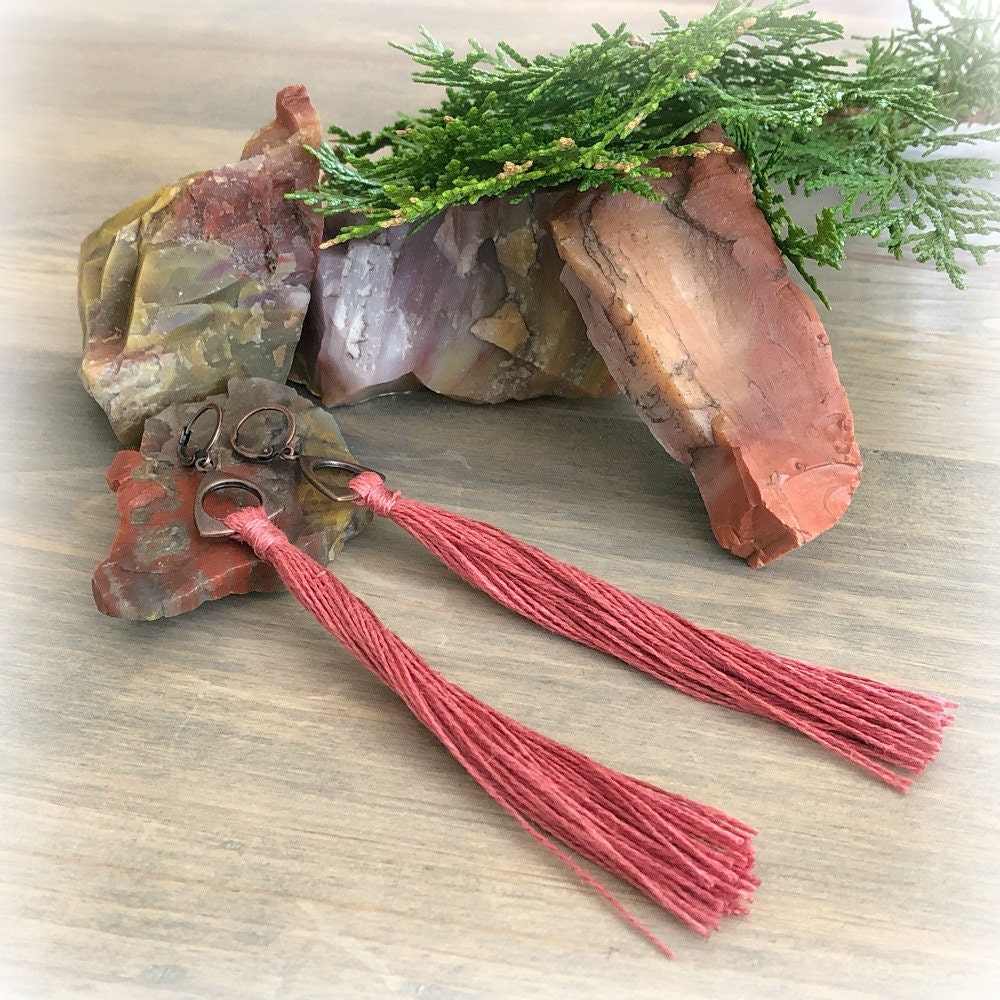 These tassels are easy to wear and simple, in nature's own hand spun linen. We have a shade for all the colorful Women of the Word ~ for any shape or age.
We call these "Color Therapy Tassels" 
Facinating power colors, don't you think?
Explore the collection: Tassel Jewelry Medley
Or just browse through our other natural collections: Willow Spirit Studio
As always ~ May your inner light shine like the shimmering of leaves through the sunlight, ⤞Deanna and Kent⤝