gentle spring snow is dropping softly here today....
My morning ritual consisted of looking at my medicine cards again. I have had them for over 30 years now, and lately they seem to just collect dust on the bookshelf. Sitting and sipping lavender/rose tea, I was drawn to them....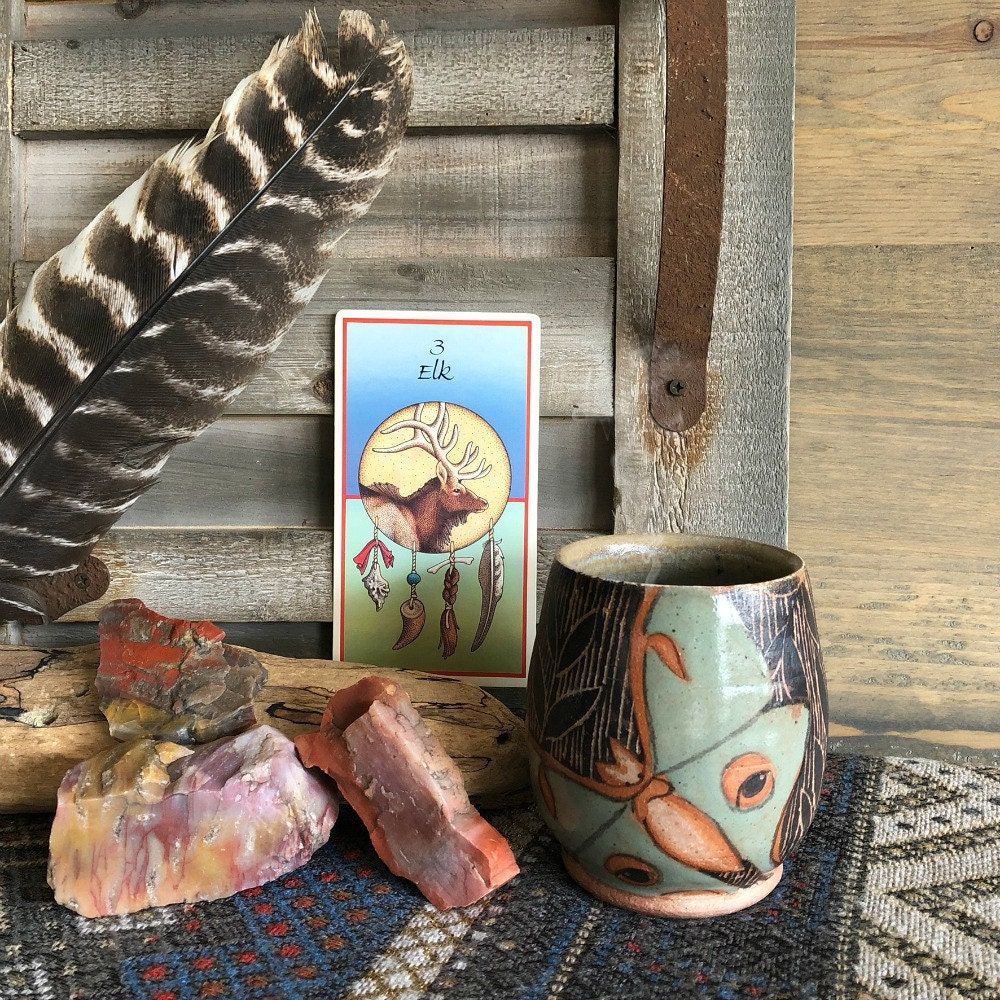 Elk is  such good medicine for me to reflect on today, and one I hold close to my heart. When faced with life struggles I seem to look to the four leggeds for wisdom. They are great teachers and each has it's own medicine for us to learn from. 
These majestic creatures are known as Ghosts of the Forest. It is such a gift to see a large bull with a wide rack go silently through the forest. Both Kent and I have had some magical times with Elk on our forest walkabouts and I always get a chill run up my spine when I hear them bugle in the fall.
Kent was just working on carving some elk bone that we found on one of our walkabouts here in the Rocky Mountains. After carving and lots of meticulous sanding and polishing; he created these earthy fan earrings ~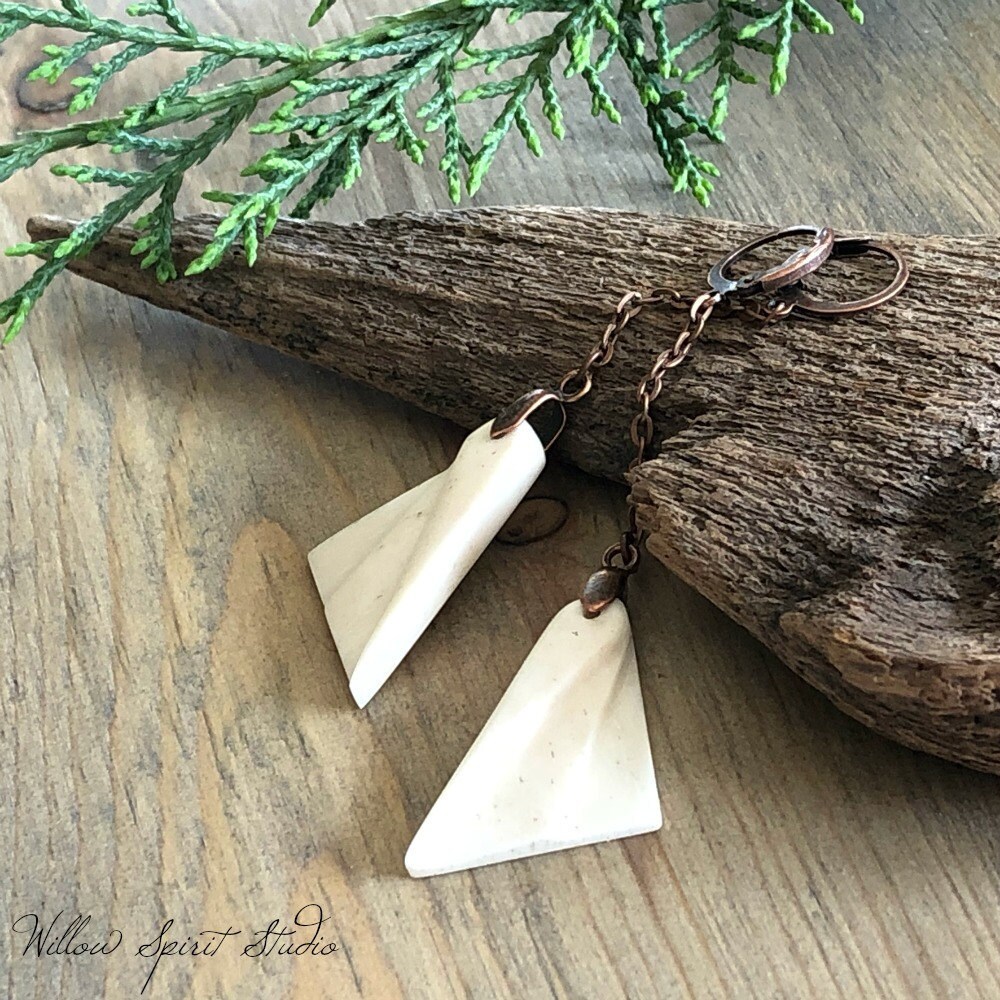 Drop length is 3 inches fro antique copper lever backs 💚
for more info: Elk Bone Stylized Fan Earrings
May your inner light shine like the shimmering of leaves through the sunlight, ⤞Deanna and Kent⤝
CONNECT WITH US: Follow us on Facebook and Instagram to get updates on Sales, Promotions and Giveaways!
Facebook: Willow Spirit Studio
Instagram: Willow Spirit Studio
⟴ Warriors for Our Earth Mother 🌎  GIFTING BACK: Planetary healing is a huge part of our calling, and we are honor-bound to do our part by donating 3% of all proceeds monthly in your honor to TreeSisters.org